Is it too soon for me to talk you some more about
hd_erised
again and how the sign ups open on August 1st?
Yeah? Well, okay.
I'll just talk to you about mirrors and how they freak me out.
I always clean the mirrors as fast as I can because I'm afraid the mirror is going to
look
at me. You know, like "Yeah, I'm not just a reflexion, I'm LOOKING at you." Mirrors are freaky.
But you know what's not freaky? The Mirror of Erised. :D But I said I wouldn't mention
hd_erised
again (and how the sign ups open August 1st).
But I will remind you that
claliming is open
at
hp_crossgenfest
. :D
come join
hp_crossgenfest!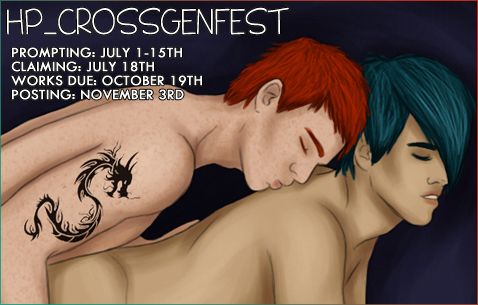 Art by
thiliart, Banner by
capitu
In other news, no, don't ask me how I ran into it, I just saw an add of Gay of Thrones. o.O I admit, I'm curious. LOL
Happy Friday!