Recs, beautiful recs, naughty (so naughty!) recs, dark recs and lovely fest.



Title: Eros and Psyche by iwao @ do_me_veela
Rating: NC 17 Not Safe For Work!
Pairing: Harry/Draco
My Notes: I know most of you have seen this, but I must rec it because it's simply stunning. Harry and Veela!Draco, and god, Draco's wings are gorgeous, and their bodies, their faces. It's beautiful. If you haven't seen it, don't wait, and if you have, dude, isn't it awesome?

Title: A Perfect Fit by alisanne
Rating: NC 17
Pairing: Neville/Draco
Word count: 1275
Summary: It's time for Draco to discover if the rumours are true.
My Notes: I have to admit, I love a bit knot. (I can't believe I said that :P) And here you are going to see Draco taking Neville's in all its glory. And it's deliciously naughty.

Title: nothing so ridiculously teenage and desperate by traintracks
Rating: NC 17
Pairing: Albus Severus/James Sirius
Word count: 3,025
Warnings/Content: incest, brief mention of underage (though they're 20/22 in this)
Summary: Description: My beta wanted me to title it with this, but I think it makes a decent summary: 'James: Cockwhore (especially for this brother)'.
My Notes: After reading that description there's little else I can say to encourage you to read this fic. :D It's HOT, okay? Cero guilt, just delicious, naughty sex of the best kind.



The
hp_darkarts posted their Bloody Valentine Master List, and every submission is absolutely wonderful. I know because I devoured every single one and now I simply can't wait for the Horror Fest. Seriously, go and check them out. They are powerful and twisted and amazing.

And lastly, the The Harry Potter Character Love Fest came to an end, and it was fantastic. So many characters getting love. Some threads made me all teary and others made me laugh, and all were wonderful.

Thank you to everybody who was part of it, contributing, commenting, lurking. It was awesome fun and it's all because of you. ♥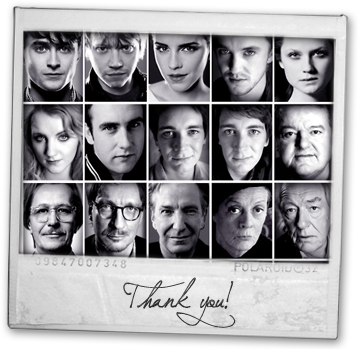 banner by
capitu